UPCOMING EVENTS
Saturday, September 18
PetSmart Adoption Event
PetSmart-Etobicoke … info below
Saturday, September 25
Party 4 Paws
Trinity Bellwoods Park, Toronto
November 7-16 (tentative)
Our annual winter auction
National Adoption Weekend
Please join us this weekend, September 18-19th, at Etobicoke PetSmart (158 N. Queen St., Etobicoke) for PetSmart Charities of Canada National Adoption weekend!
This will be our very first adoption weekend and we are very excited! We will have two tents set up in the parking lot – one with cats & kittens and one with awesome merchandise for sale, including our famous cat-approved, handmade catnip kickers!
If you would like to be pre-approved for adoption
, please submit your
on-line application
as soon as possible.
And since it's still summer – there will also be an ice cream truck!
Please stop by and visit us this weekend!
AMAZON WISH LIST!
Shopping with our Amazon Wish List is fast and easy.
Select one or more items to add to your Amazon cart. When you reach "Choose Shipping Address", select Home at Last Rescue's Registry Address and the order will be delivered directly to the Rescue.
We have a range of different priced needs. Every single item is much appreciated. If you like, leave your name and email address in the gift card note box so we can say thank you.
There is also a link on our Donate page.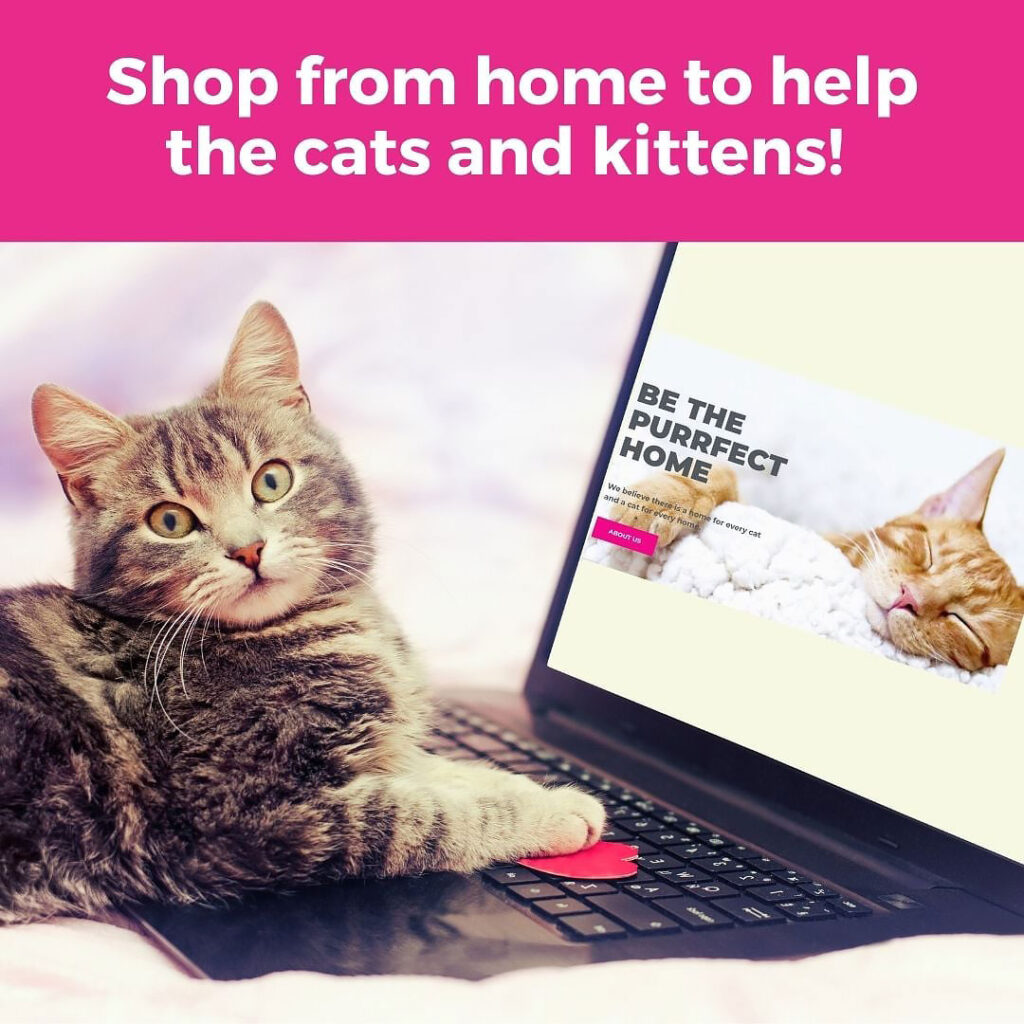 WE NEED FOSTERS
We need fosters desperately. We have several pregnant cats that need a safe space to have their babies. A spare room, a large bathroom, any enclosed space will do. We will provide the training and support.
Momma cats are amazing and do most of the work.
All cats are VERY friendly 
WE HAVE A TEAM ON FUNDSCRIP
TO HELP US RAISE MONEY FOR OUR RESCUE CATS AND KITTENS.
The Home at Last Rescue team code is Z34HES.
Pay for everyday expenses and gift with gift cards brought from FundScrip. Each purchase automatically includes a donation to the campaign. Cards from over 230 leading reatailers. 
WE HAVE A TEAM ON FLIPGIVE
TO HELP US RAISE MONEY FOR OUR RESCUE CATS AND KITTENS.
The Home at Last Rescue team code is GSH5DV.
Purchase gift cards from Amazon, Walmart, HomeDepot, Wayfair, Esso, Loblaws and so many more. We get a small commission every time you shop online or purchase gift cards through FlipGive.