UPCOMING EVENTS
To be advised
GIVING TUESDAY
THANK YOU, THANK YOU, THANK YOU
to all of our amazing and wonderful supporters!
Thanks to your generosity, not only did we meet our goal of $5,000, we exceeded it! We are able to get the full matching donation of $5,000!
We cannot express enough love and gratitude to our matching donor, who wishes to remain anonymous. Because of you, we will be able to help more cats and kittens. We have a couple of kittens in foster that require appointments with neurologists and other specialists. It's good to know that most of those expenses will be covered now.
Hank has made it to the top of his new cat tree!
Holiday Auction is NOW CLOSED!
All winning bidders will have been notified by email from 32 auctions and have been issued an invoice.


PLEASE DO NOT forget to indicate your preferred pick-up location in the comments of your EMT. Our volunteer elves will start to pick and pack winning items as soon as possible to distribute to pick-up locations.
Payment should be submitted within 72 hours to: info@homeatlastrescue.ca.
We hope you enjoyed our auction and that you found something for everyone on your list, including you! THANK YOU from all the volunteers at Home at Last Rescue for your support!
AMAZON WISH LIST!
Shopping with our Amazon Wish List is fast and easy.
Select one or more items to add to your Amazon cart. When you reach "Choose Shipping Address", select Home at Last Rescue's Registry Address and the order will be delivered directly to the Rescue.
We have a range of different priced needs. Every single item is much appreciated. If you like, leave your name and email address in the gift card note box so we can say thank you.
There is also a link on our Donate page.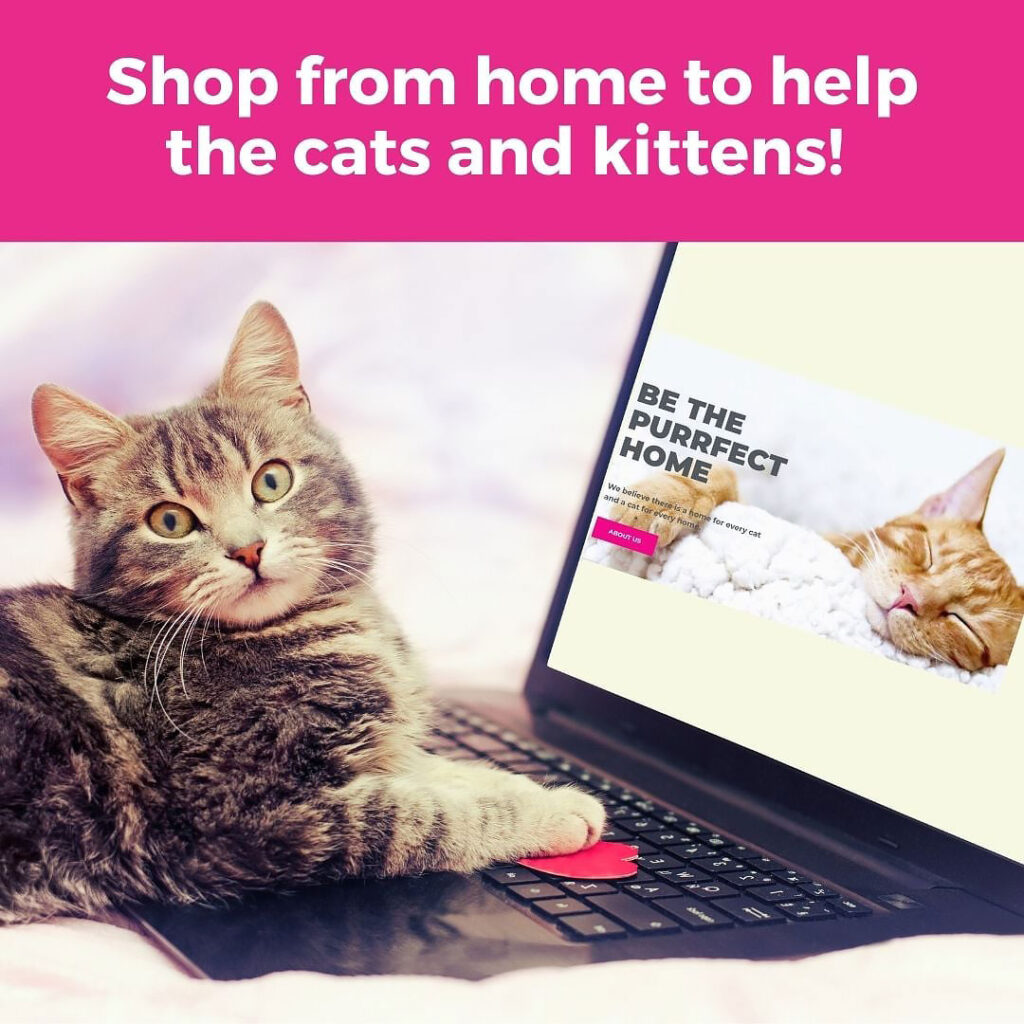 WE NEED FOSTERS
We need fosters desperately. We have several pregnant cats that need a safe space to have their babies. A spare room, a large bathroom, any enclosed space will do. We will provide the training and support.
Momma cats are amazing and do most of the work.
All cats are VERY friendly 
WE HAVE A TEAM ON FUNDSCRIP
TO HELP US RAISE MONEY FOR OUR RESCUE CATS AND KITTENS.
The Home at Last Rescue team code is Z34HES.
Pay for everyday expenses and gift with gift cards brought from FundScrip. Each purchase automatically includes a donation to the campaign. Cards from over 230 leading reatailers. 
WE HAVE A TEAM ON FLIPGIVE
TO HELP US RAISE MONEY FOR OUR RESCUE CATS AND KITTENS.
The Home at Last Rescue team code is GSH5DV.
Purchase gift cards from Amazon, Walmart, HomeDepot, Wayfair, Esso, Loblaws and so many more. We get a small commission every time you shop online or purchase gift cards through FlipGive.